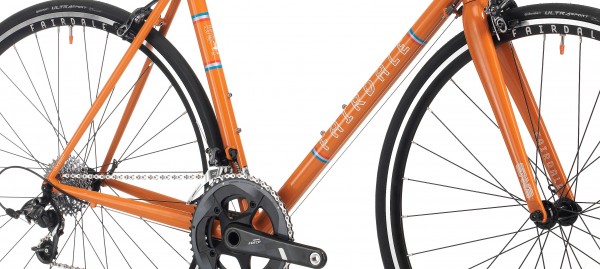 I've been excited to build this bike since the first talks of creating the Fairdale brand. It's a bike where we get to show off some of what we can do with steel and technology. It's also a bike that most companies would not be able to do. Thanks to Fairdale being part of Odyssey BMX we are able to tap into 30 years of manufacturing know-how and create something unique. Continuing our daily posts of the 2015 line (full catalog here) we're reached our last new model, THE GOODSHIP. Let's dive into the details….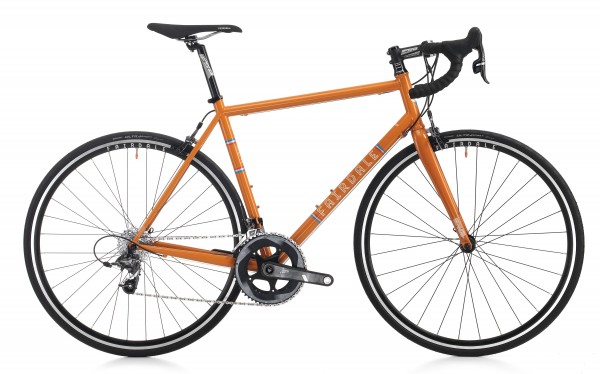 To start with the Goodship is a road bike. It's not a bike meant to be adaptable to 100 different uses. It won't fit knobby tires nor does it have fender mounts. It is a purpose built bike for riding the road, and we might add, doing that quite quickly. We married some classic racing bike sensibilities to some of the most modern manufacturing technologies to create this model.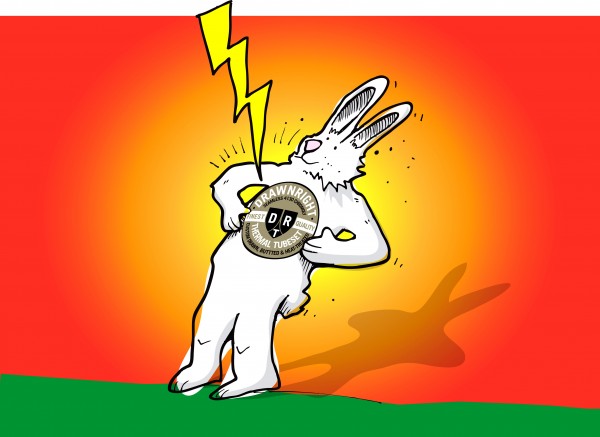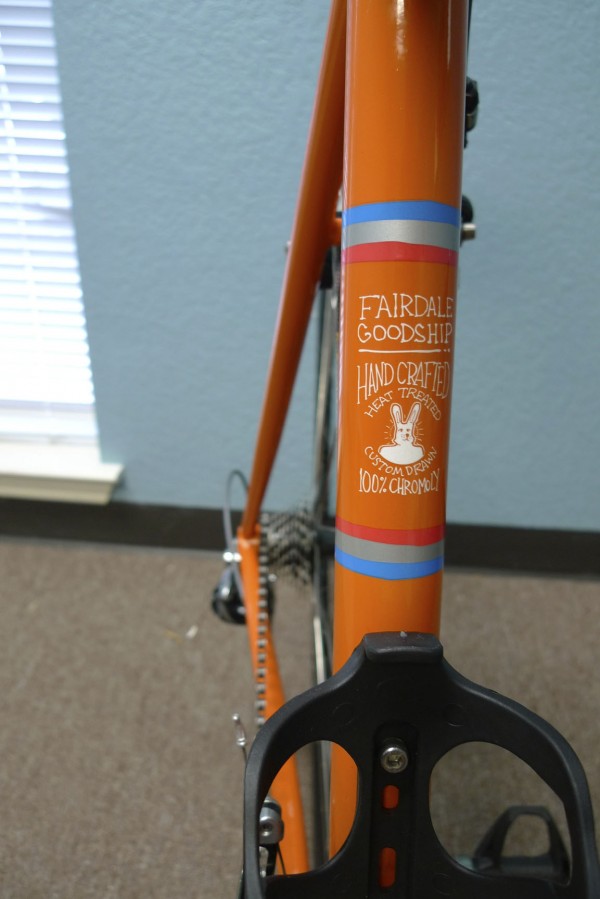 One of the stand out features is our Drawnright Tubeset. The tubing is seamless Japanese 4130 chromoly. We custom formed and precisely butted each tube on the bike specific to each size. That means that the internal thickness of the tubing changes depending on where it is on the bike. For example tubing is thicker near the TIG welded joints to increase strength and rigidity, while it can be thinner in the middle of the tubing to save weight. Furthermore we are able to control this precisely enough so that each size of the Goodship uses tubing with butting designed specifically for it's size. The tubing is also heat-treated to exacting specifications to further increase its strength. The result is a frame that has all the benefits of good 'ol reliable steel, is very strong, and only weighs 3.8 lbs (for 56 size). Of course you can find carbon frames that weigh much less than that, but the Goodship is set to follow a different course than that. Instead of chasing grams we concentrated on ride quality and the practicality of a well made modern steel frame. Steel is resilient, proven and strong. It makes a great platform on which to build a bike you will ride and use daily.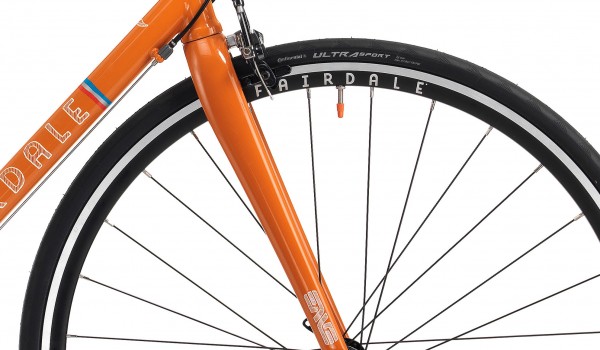 The Goodship also comes with a ENVE carbon fork. Again, marrying some of the best of old and new technologies we are very pleased with the ride feel of this combination. ENVE's quality is something we believe in too and it's essential to have a trustworthy name on your bike's forks. The Goodship comes with our own sealed Fairdale wheelset that is classic and tough without being overly heavy. We didn't mess around with any funky 13 spoke radial laced wheels or anything like that. This is a classic laced wheelset that you will be able to put some "real" mileage on. Continental Ultra Sport tires in 25mm width handle the road work (28mm is max tire clearance on the Goodship).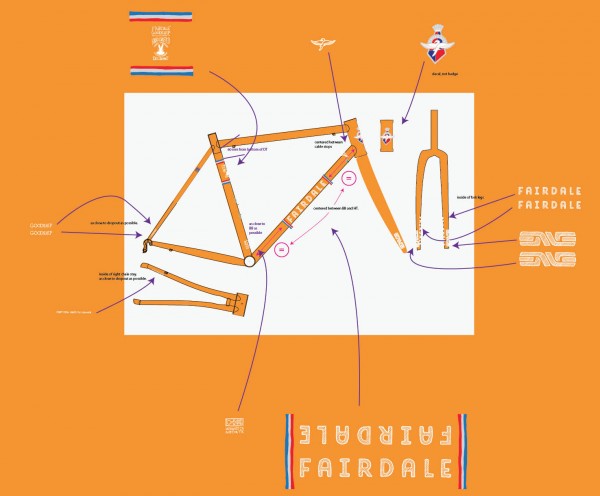 The graphics are all hand drawn by Taj. Not meaning that he drew on each individual bike or anything, they are water transfer stickers. Because we really expect this bike to get ridden we used a water transfer sticker in place of our usual head tube badge (that was hand drawn with a mouse on the computer)… cleaning sweat from underneath those things can be a real pain. ENVE even let us hand draw their logo to match the bike's graphics (thanks dudes! That was pretty cool of you).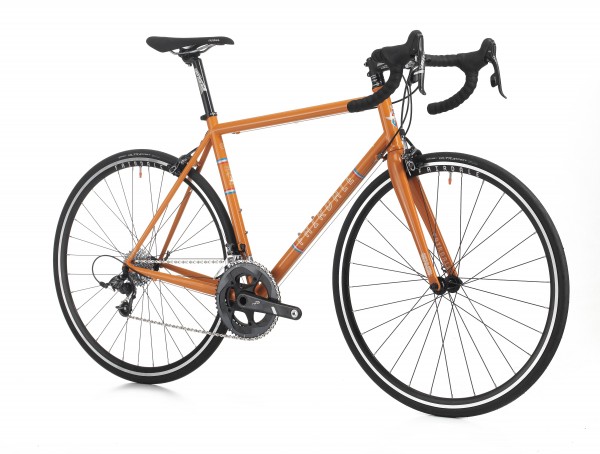 SRAM Force 22 covers the braking, shifting, and cranking. We didn't mess around with using some off brand crank that might interfere with Force's excellent shifting, we stuck with SRAM's suggestions and used the whole group. FSA stem, sealed headset and seat post round out the components. The Goodship's initial introductory pricing will be about $2999.99 for the complete bike or $999.99 for the frame and fork (and I think we are including the headset too). A few small notes on our sample bike used for the photos: Production bike will use a compact drivetrain crankset, it's shown with a traditional. The front derailleur will be a clamp-on to improve shifting options, the photos show a braze-on mount. The Fairdale Road Saddle will use a different material for it's cover (we discovered the micro-fiber cover shown wore a bit faster than we expected).
First round of bikes will be available in mid-November in 54, 56, 58, and 60 sizes. Sizing options will increase as time goes on, since this is a pretty big project for us we are taking our time to get things right.