New Fairdales are shipping everywhere!!  Check out Mike's newly customized Weekender.  Mike was chomping at the bit to give his Weekender a special custom job.  Sram Red cranks, Odyssey Trail Mix pedals and some Vittoria cyclocross tires.  If you have a custom Fairdale, we would love to see it!  Read more to check out a few other custom Fairdale Bikes.
Here is our friend Tim Sage's custom Coaster.  Tim added some drop bars and the Mike Aitken railed saddle, a nice touch to my personal favorite bike from the Fairdale line.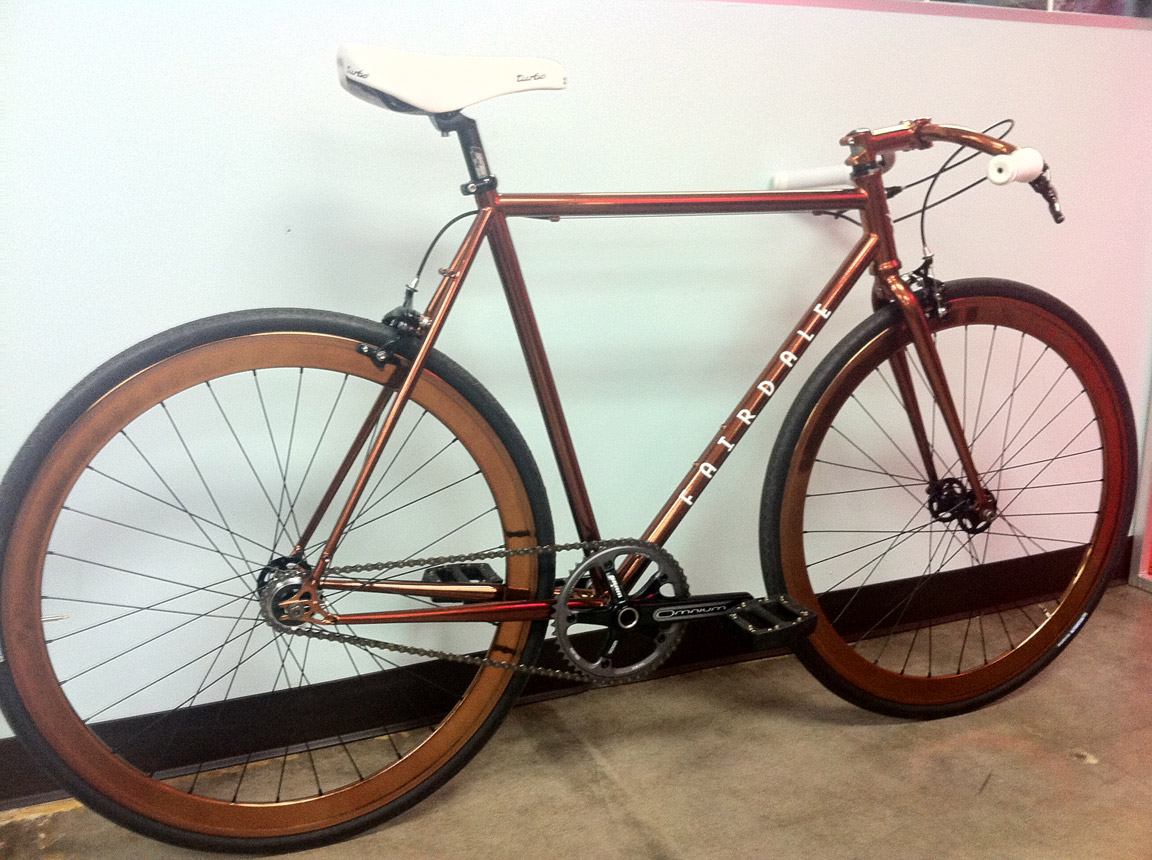 We can't forget one of the best custom Fairdales out there. Odyssey BMX's own Jim Bauer and his "coppered out" Fairdale Parser.  The bars are a nice touch and felt awesome to ride.
Here is Hern, a mechanic and friend from Orange 20 bike shop in the LA area.  Hern raced his Fairdale Parser as a fixed/cyclocross set up.  Hern is a rad dude and kills it on a BMX bike.  We like Hern.  You will too after you watch this video.
Save the best for last.  My personal favorite modification to any Fairdale yet, the Fairdale "Dog Rack."  Here our office verbal punching bag, Herschel, models how comfortable and relaxing the dog rack actually is in comparison to Logan's dirty smelly messenger bag he usually has to ride to work in.  (editors note:  this picture is photo-shopped.  But this one was not.)